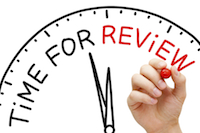 Is your local government sustainable? If in NSW, is your local government Fit for the Future?
The NSW Government has published a tool for local governments to assess their sustainability. www.fitforthefuture.nsw.gov.au/
Strategex has been appointed to the NSW Government FFF panel, for the categories of Financial Sustainability, Asset/Infrastructure, Service Delivery/Review and Community Engagement advice.
Local governments will receive the following benefits from engaging the Strategex team to advise on decisions.
Sensitivity to community interests
We understand the importance of strong local communities, as our team members have all had experience living and working in small communities. We also understand the factors that agglomerate economic activities into larger centres. We will work with the Council to find a balance between local social factors and broader economic benefits, as well as environmental considerations, noting that Councillors and Council staff know the area better than we do.
Strong understanding of sustainable asset management practices
Our team has a strong understanding of sustainable asset management practices. We have advised local governments about asset management in New Zealand and Australia.
"Treasury-proof" analysis
Our team has many years' experience dealing with State and Federal Government Treasury and Finance departments. We understand what they expect in terms of economic and financial analysis – and the strengths and weaknesses of such analysis. We can advise how submissions are likely to be received by governments and, if desired, assist in preparing submissions to the relevant authorities.
Value for money.
Strategex doesn't have the large overheads of large advisory teams such as the big accounting firms. We offer lower fee rates for highly experienced staff, so you get more senior consultant time for lower budgets.
Quality deliverables that can be used to support funding submissions
We understand how to write investment reports that withstand scrutiny by bureaucrats and investors.
Lessons from experience
We understand the pros and cons of investing in infrastructure, from both private and public sector perspectives.
Contact Strategex for help in sustaining local government.
[wp_ulike]